Your Child's First Visit
We want your family's experience with South Bay Kid's Dentistry to be a wonderful one, starting with your child's first visit. And making the first appointment is easy as we've broken it down into a few simple steps with online forms and scheduling an appointment. Just select one of the buttons below.
When should I schedule my child's first visit to the dentist?
We recommend that you make an appointment to see the dentist as soon as your child gets their first tooth. The American Academy of Pediatric Dentistry recommends that children be seen by six months after their first tooth erupts, or at one year of age, whichever comes first. Your child's first teeth play an important role in their development. While their baby teeth are in place, these primary teeth help your little one speak, smile, and chew properly. They also hold space in the jaw for the permanent teeth. If a child loses a tooth too early (due to damage or decay), nearby teeth may encroach on that space, which can result in crooked or misplaced permanent teeth. Your child's first visit to the dentist can set the stage for a lifetime of good oral health.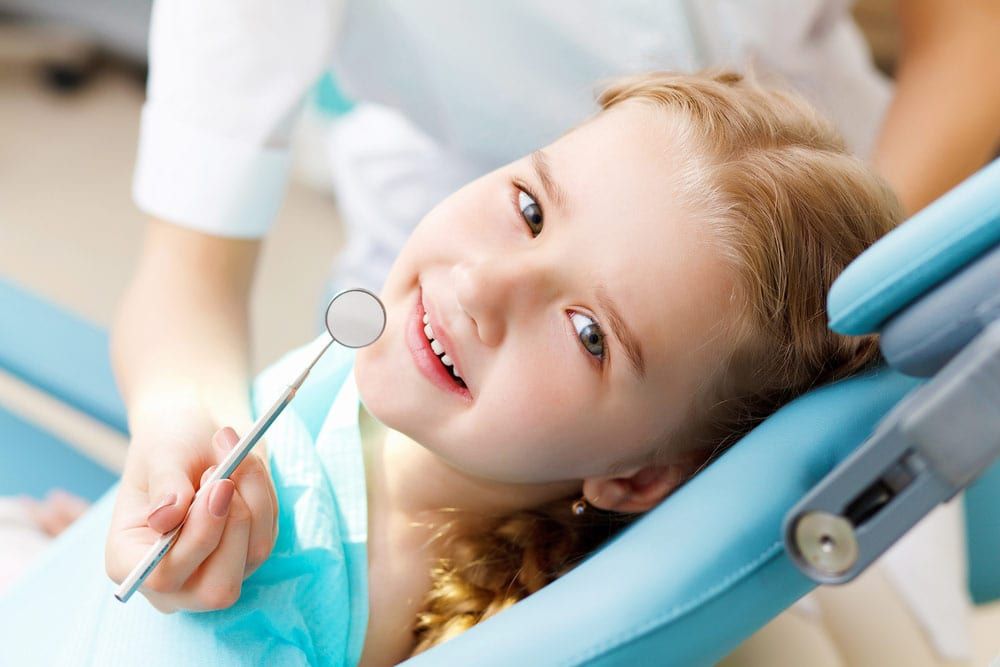 How can I prepare for their first dental appointment?
Let your child know that it is important to keep their teeth and gums healthy, and that the doctor will help them do that. Our team excels at putting children at ease during their visit. We use age appropriate and non-threatening words to explain our equipment and procedures such as taking a picture for x-rays and tickling the teeth for cleanings. We also have fun ideas to help your child prepare such as Peppa Pig at the Dentist video, learning to floss with Lego's activity, or reading "The Tooth Book" by Dr. Seuss. You can let your child know that the friendly doctor and team will explain everything, and they will have a beautiful smile at the end of the visit!
Will My Child Cooperate?
The first visit to the office can be a new experience for many children. Crying is normal and age appropriate coping skill for many children. Dr. Allan and his team are skilled at connecting with and assessing the level of cooperation of your little ones.
Parenting styles vary significantly and we will do our best to accommodate your preferences. With regular dental visits, your child's confidence and comfort grows; laying an important foundation for lifelong dental health. At South Bay Kids Dentistry, our doctors and team are specially trained in child development and behavior management. Our goal is to build lasting relationships with our patients from infancy through college and instill in them the skills and desire to have a lifetime of good oral health and habits!