Your Child's First Visit
Your child's first visit to the dentist is an important one and it is our goal to make every visit enjoyable and positive. We understand that every parent has worries about how his or her child will behave at the dentist. Your help in preparing your child for their first appointment is important. We suggest staying positive, we want your child to develop a favorable opinion of the dentist. Please do not share with your child any anxiety you may have about dentists. Try to avoid using words that may cause unnecessary fear such as "hurt", "pain", "shot", "needle:, "drill" or "pull"; we use age appropriate and non-threatening words to explain our equipment and procedures. Reassure your child that the friendly doctor and staff will explain everything to him or her and answer all questions.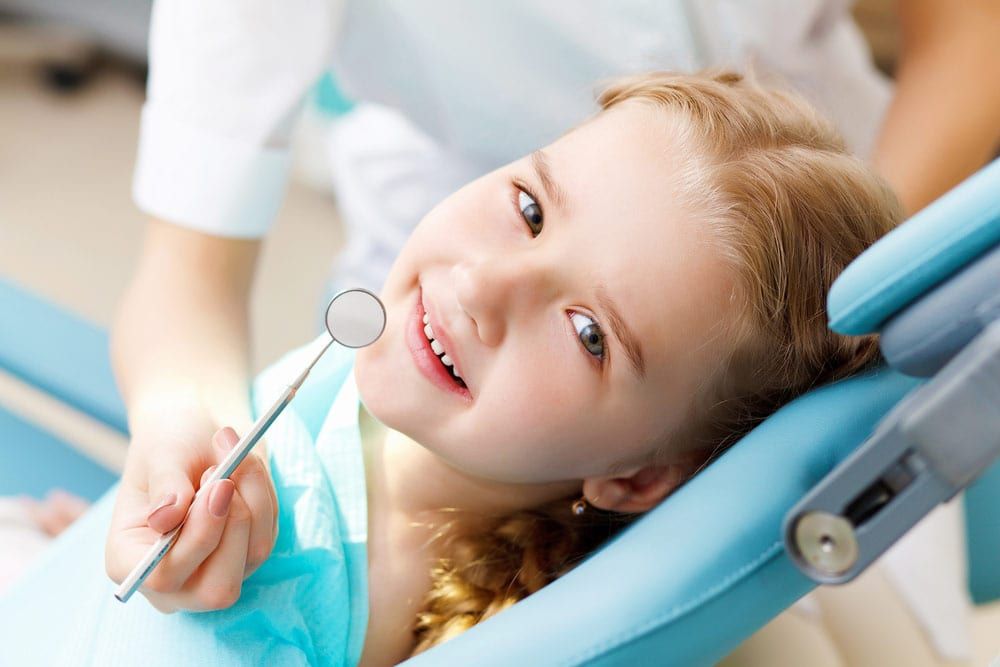 Will My Child Cooperate?
The first visit to the office can be a challenging and new experience for many children, especially if they have had a negative experience in another dental office. Parents should not be surprised or embarrassed if their child cries, this is a normal and age appropriate coping skill. Dr. Allan and his staff are skilled at connecting with and assessing the level of cooperation of your little ones. Parenting styles vary significantly and we will do our best to accommodate your preferences. With regular dental visits, your child's confidence and comfort grows; laying an important foundation for lifelong dental health. At South Bay Kids Dentistry, our doctors and staff are specially trained in child development and behavior management. Our goal is to build lasting relationships with our patients from infancy through college and instill in them the skills and desire to have a lifetime of good oral health and habits!
The First Appointment
Please be aware that during the first appointment, treatment such as fillings or extractions will NOT be done. We use the first visit to get to know your child and gain his or her confidence in us, to assess your child's dental needs, and to evaluate behavior to determine the best approach to take in any necessary treatments. Parents are welcome to come to the treatment room with their child as silent observers. For the safety and privacy of all patients, other children who are not being treated should remain in the reception room with a supervising adult. Exceptions will be made for parents with infants.